Part II: Print Marketing and Advertising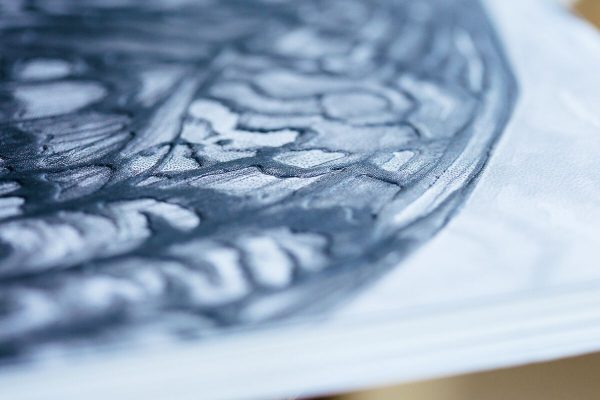 In an age of digital marketing, something tangible like print on paper is a welcome change. Print stands out among other forms of communication because it's more memorable, and the latest neuroscience is proving this. As we shared in our last blog post on direct mail, neuroscience is revealing how paper-based marketing is engaging for consumers of all generations. Check out some additional research on why physical or traditional materials like print ads, signs, flyers or print out brochures can impact consumers in powerful ways:  
In "What can neuroscience tell us about why print magazine advertising works?" , Scott McDonald, Ph.D. and The Association of Magazine Media investigated over 150 papers, books and experimental reports in a white paper. Among the key takeaways, they found:
Reading on paper is slower and deeper when compared to screen reading which is faster and encourages scanning.

Paper-based reading offers more focused attention, less distraction and less anxiety related to interruption, multitasking, and cognitive load.

Paper-based reading is associated with better long-term memory and comprehension.

Print advertising can activate neural activity associated with desirability. 
The research paper, "Vivid Print Ads Change Your Memory", reveals the power of print ads that incorporate vivid imagery. For example, imagery in ads caused the research subjects to remember consuming a brand of popcorn they had not actually tried.
Sappi North America created a book, "A Communicator's Guide to the Neuroscience of Touch," by Lana Rigsby and renowned neuroscientist Dr. David Eagleman, which explored haptics, or the science of touch. The book highlights the science behind sensory experiences. For instance, high-quality paper can influence people's emotions, positive feelings, and decision making in relation to the brand experience.
Now that we've shared the neuroscience on the power of print, here are a few tips for developing print marketing materials:
Keep the layout simple. Be clear and concise with your print marketing materials. Posters and flyers should stick to the main points. You can always drive customers to your website for more information. When in doubt, ask a design professional to help you!

Make it memorable. Tap into the sensory aspects of print that make it such a unique medium. Add embossed elements to envelopes and business cards. Use coatings to provide textures and a tactile experience that will help consumers remember your brand messaging. There are plenty of trendy and timeless print methods available. Our consultants can work with you to create print materials that stand out!  
Design your print materials to encourage digital interaction. Digital provides its own advantages such as instant communication and personalization, while print provides an emotional connection. Try a multi-channel approach to marketing. For example, share ways to connect with digital channels on your print materials. By combining both marketing mediums, your branding will reach a variety of audiences and enable the best of both worlds.  
For more links to the "neuroscience of print" research, check out Heidi Tolliver-Walker's (@htollvr) article: "Neuroscience and Print: Compiled List of Links".
Love Print? Share this blog post on social media with our hashtags:  #WhyWePrint #Beimpressed #BeSeen #BeNoticed #BeMemorable