Oregon Theater Murals |
May Featured Artist
TAG & WIN
Explore the industrial beauty of this breathtaking work. Tag your selfie with @PortlandStreetArtAlliance, @BBPrintsource, and @nobonzo by May 31st to be entered to win a gift card.
Located on the Oregon Theater, this mural was painted by N.O. Bonzo. The aim was to beautify this historic building, which was falling into disrepair. N.O. Bonzo's work often focuses on grassroots resistance, sex worker and human rights advocacy.
Go visit the live work:
3530 SE Division St in Portland
N.O. Bonzo @nobonzo
Photographer: Portland Street Art Alliance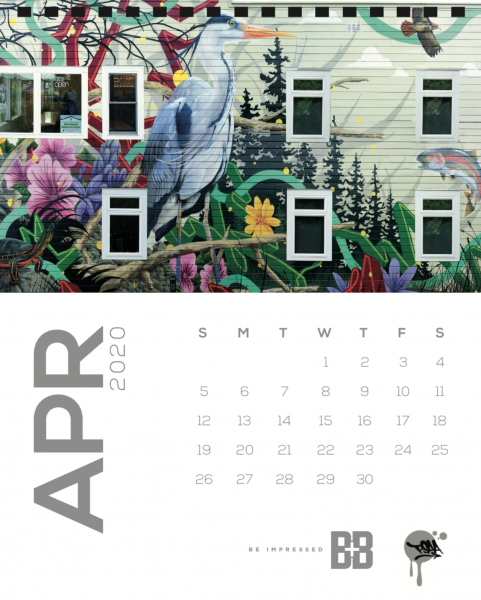 Congratulations to our April winner who generously donated their winnings to Oregon Food Bank.
About Portland Street Art Alliance
Portland Street Art Alliance is a 501(c)3 non-profit organization that provides access to resources, networking platforms, and professional development opportunities for Pacific Northwest street artists. Since its founding in 2012, PSAA has managed over 100 private and publicly-funded street art projects, collaborating with hundreds of artists in the region. PSAA's mission is to actively transform the public art landscape by developing more inclusive place-based programs and increasing access to art for everyone in the city.