Street Art Calendar | BE Artistic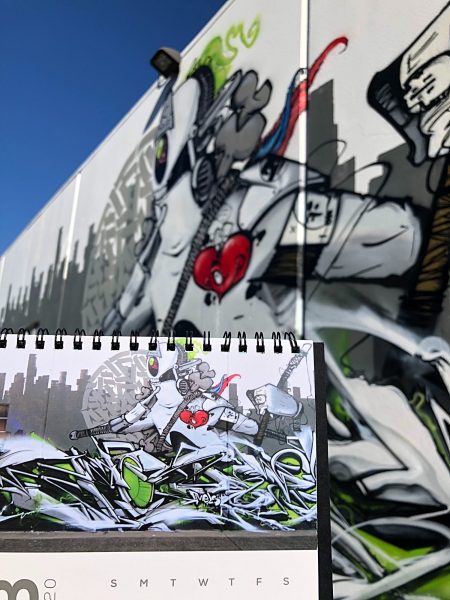 Every year, B&B creates a calendar to help you stay on task and inspired all year long. For 2020, we've partnered with the Portland Street Art Alliance (PSAA) to showcase some of the city's beautiful art. Each month highlights a different mural from around Portland, and chances are high you may not have seen some of these before. Several pieces included in the calendar were just completed in summer 2019! The backside of each calendar page has more information on the mural, including the artist, the location and a brief description.
We don't want you to just read about it, though. We want you to get out and experience it! Each month, take a trip from behind your desk and visit the artwork featured. Take a selfie with the mural and post it to social media for a chance to win! When you post, tag B&B, PSAA, and the artist, and you'll be entered to win a gift card. We'll pick a new winner every month, so get out and explore!
B&B is proud to work with PSAA on this year's calendar. PSAA helps to make Portland a more beautiful place by working with artists and activists to create public art throughout the city. Since 2012, they have managed over 100 street art projects. They also host workshops and educational sessions for the public and help artists with career development.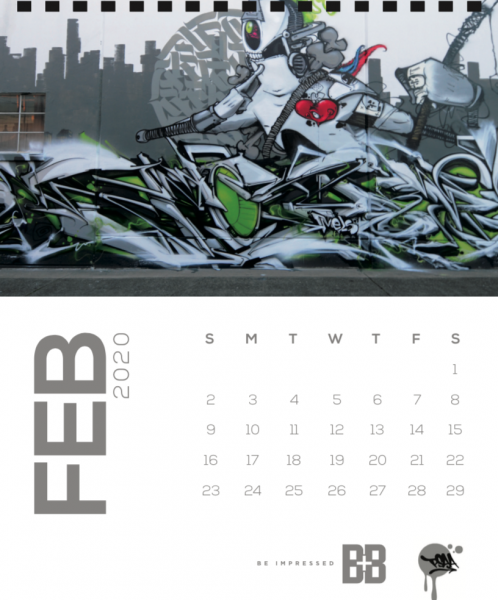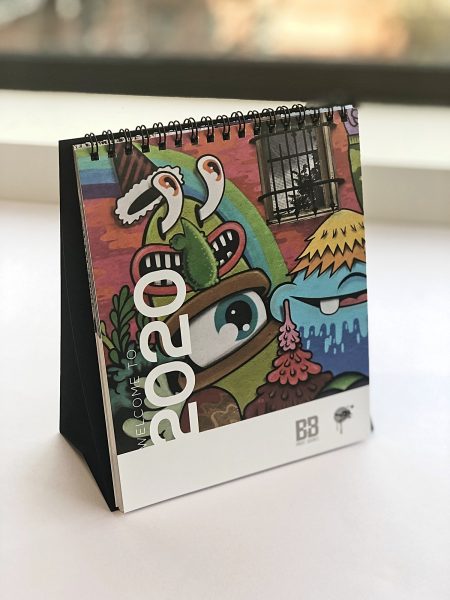 If you don't have a calendar yet, contact your sales rep today! While you are out enjoying this amazing artwork, remember that B&B Print Source is here to help with printing, mailing, promotional items, apparel and more. We are proud to be your partner in 2020.
Love Print? Share this blog post on SOCIAL MEDIA with our hashtags:
#Beimpressed #BeSeen #BeNoticed #BeMemorable