B&B Print Source is bringing the magic of the Southwest to the chilly PNW this spring. We're not talking about spiky cactuses and tumbling tumbleweeds. We're thinking much BIGGER than arid desert expanses.
We have invested in three new large-format presses for the benefits they bring our customers! Meet our new Canon USA's ARIZONA and COLORADO large-format printers. This means we are tripling our capacity to handle large format projects with ease and speed. This affords our customers huge photorealistic reproductions for almost any indoor or outdoor application at lightning-fast turn-around speeds and competitive prices.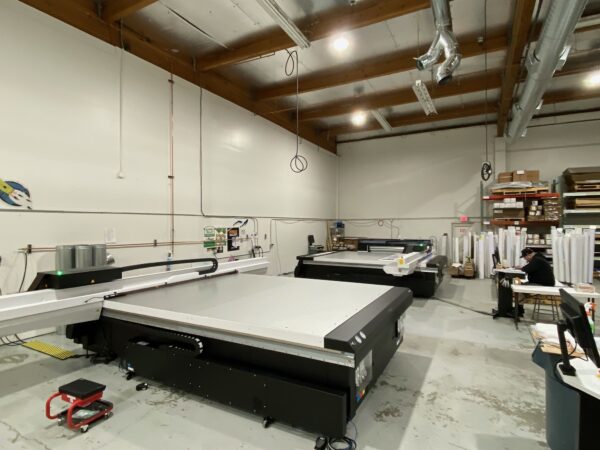 Our new large format presses can create superb quality for a huge range of applications, including fleet graphics, outdoor light boxes, floor graphics, framed canvases, fine art, and even wallpaper! We can also produce jaw-dropping textured designs, and gloss or matte prints at unprecedented sizes.
Here are just some of the areas we're producing excellent work:
Point-of-Purchase Displays
Customer enticing endcaps, banner stands, shelf signage, and more!
Indoor/Outdoor Signage
Building wraps, window vinyl, lighted signs, interior maps, and more on a variety of substrates up to an inch-and-a-half thick, including cork, wood, metal, and plastic. 
Banners
From traditional vinyl to dye-sublimation, we print banners in nearly every size and quantity with many finishing options, including grommets, sewn edges, and tie-down. 
Branded Environments
Magnetic wall graphics stretched canvas, and vinyl wall graphics—even wallpaper! 
Trade Show Graphics
Pop-up banners, booth graphics, marketing materials, table, and wall drapes, and giveaways.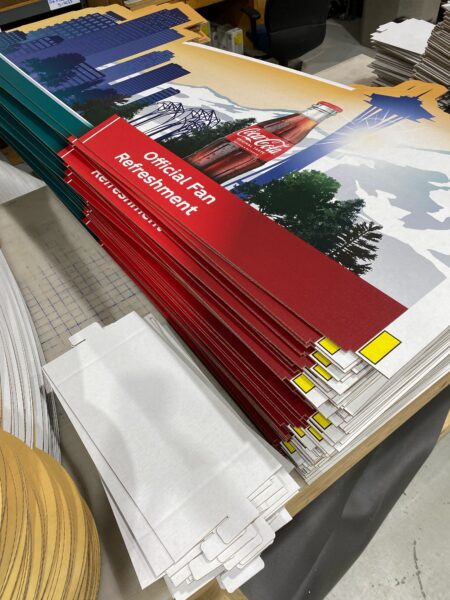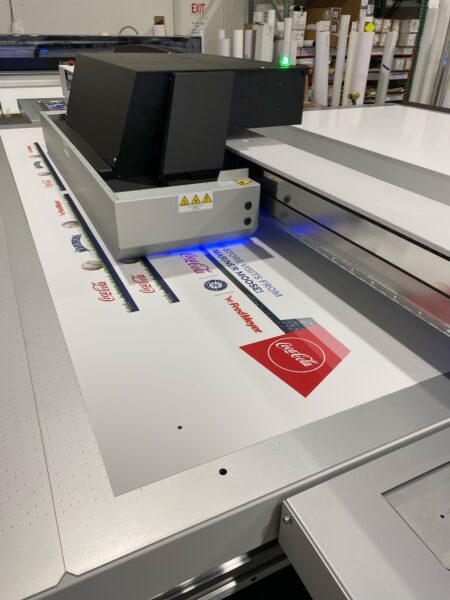 Dig into all the applications and support we offer around your large format design, printing, and display needs. We are thinking BIG. Are you? Connect today to launch your messaging off the charts.