Adventist Health installation tells their story in a stylish and modern way
Adventist Health has a long and illustrious history in the Portland community. And the Adventist Medical Center in East Portland celebrates and honors that history in its halls with a photo display of the hospital's historical timeline. Ten original photos were hung under glass in time-worn frames, labeled with old-fashioned metallic plaques.
Adventist Medical Center reached out with a request to reproduce the photographs of various sizes on a durable yet attractive substrate and affix them in the same area the previous images were hung. Certainly, it was a sensitive and delicate task.
We picked up the pictures, had them digitally photographed, and reproduced them on a large sheet of .080 white-faced aluminum. The B&B display graphics team then printed the images using an LED UV process on our new Canon Arizona large format press.
We invested in the Canon Arizona and Colorado large format presses last spring for the benefits they bring our customers. In effect, we've tripled our capacity to handle unique large-format projects like these with ease and speed. Our customers can have substantial photorealistic reproductions created for almost any indoor or outdoor application at lightning-fast turn-around speeds and competitive prices.
After precision cutting each photograph from the large aluminum sheet, we affixed them to the wall with corner standoffs, creating a three-dimensional effect. Acrylic description signs were added to the wall on the right side of each installation.
The result is a handsome yet understated display reminiscent of a museum collection.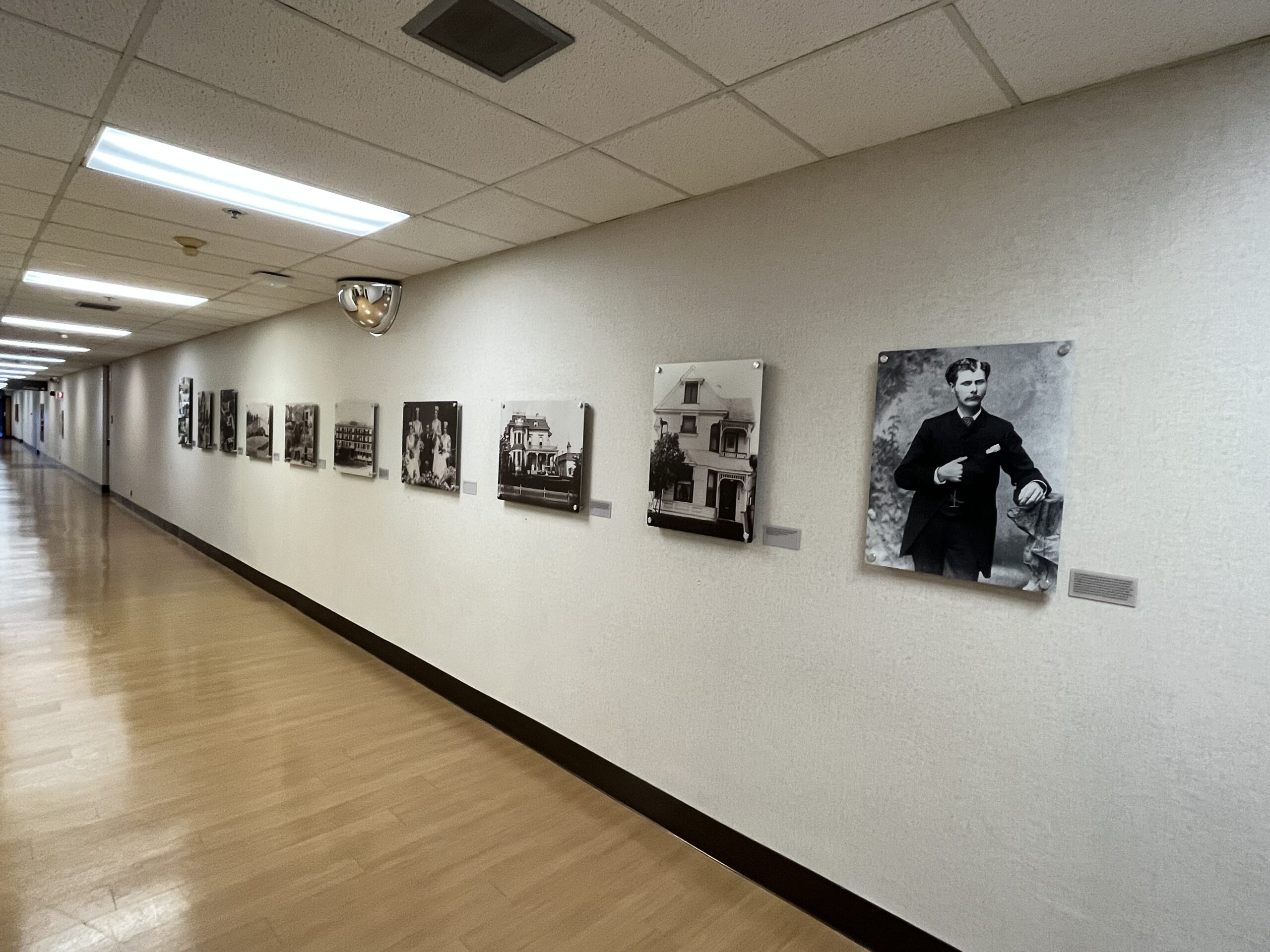 Quote from Adventist Health contact: "This new installation is beautiful and allows us to visually show our long history in the Portland community, telling the unique story of how Adventist Health Portland came to be the vibrant and growing organization it is today. We are delighted with the results."
Our new large format presses can create superb quality for a vast range of applications, including fleet graphics, outdoor lightboxes, floor graphics, framed canvases, fine art, and even wallpaper. Call us to discuss your next larger-than-life project.