Finding a path forward |
Be 
RESILIENT
COVID-19 is causing postponements and cancellations across the nation and the globe, leaving thousands of event planners wondering what to do. Whether you were planning a national conference or simply a one-on-one sales meeting, it's important to keep your registrants or clients engaged with your company. Even if you can't get together in person, you can still make a meaningful connection despite those event cancellations.
Ideas on how to engage
If you were planning a conference or other ticketed event, take your unused event budget and make that savings work for you! Engage registrants with a direct mail postcard. Utilize a unique code giving them access to an online course or meeting. Not only will you stay top-of-mind for your customers, you can also see who took you up on your offer and continue engaging with them. If your canceled occasion is a recurring event, this is a great way to announce plans for the next one.
Miss those one-on-one sales calls or meetings? A great place to start is with a personalized letter sent directly to your clients. You can express your regret about the event cancellation, but also provide ways to keep them involved with what you're doing. Just like a postcard, this letter can feature a unique code for your clients. Perhaps they can receive a discount on services or some additional branded swag. Give them a deadline to encourage engagement.
If you've already purchased printed materials or promo items, don't let them go to waste. At B&B, we can help you create a direct mail program to send these items to your would-be attendees over the next 30-60 days. This will keep your company at the forefront of their planning.  Concerned that they will not be at their offices to receive your packages? We can work with you to develop a plan to execute as soon as they return.
Be top of mind when the offices start to fill again. It's going to be busy as we return to a new normal. Consider a "welcome back" kit to engage your clients in a positive, proactive way. Stand above the rest and consider the opportunities with brochures, apparel, branded messaging now to be ahead of the pack.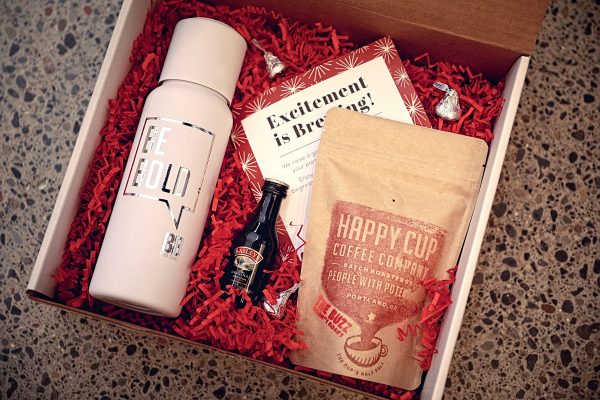 Get Creative!
Just because the event is canceled, doesn't mean the opportunity is completely missed! With a letter, direct mail campaign, or some swag, you can take your unused trade show or meeting budget and turn it into positive impressions and even sales leads.
We have creative ideas and can help you get ahead on this. Reach out to your B&B sales rep to make plans today!
#BeNoticed #BeEngaged