Using branded swag to hug your staff | BE thankful
Now more than ever, it's important to keep your employees excited about their work. Whether they are working from home or returning to the workplace, it's time to show your employees love with branded gear! This is one way to thank them for their efforts and keep them cheerful and engaged. Happier employees are 12% more productive, which makes for a great ROI for you.
Say Thank you With Company Swag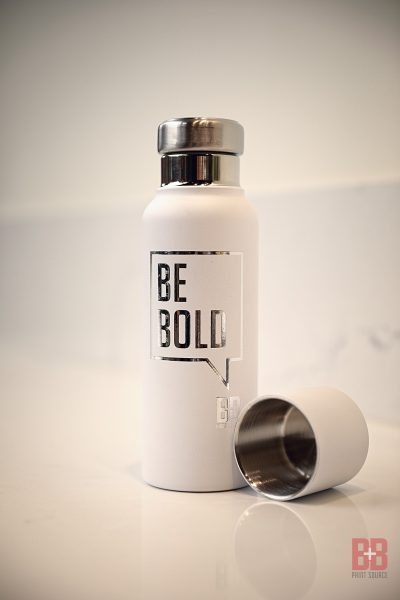 Company-branded promotional products gives your employees a sense of belonging. Why not can that tone right from the start. Imagine walking into a job on your first day and receiving shirts, notebooks, pens and a coffee mug all emblazoned with your new company's logo. It immediately sets the message that "you are one of us."
While you can always reward years of service or a great quarterly performance with a plaque or certificate, those are likely to be thrown away or placed on a shelf and forgotten. A gift card is appreciated but has no longevity. A beautiful cheese board or Bluetooth speaker will be used again and again, reminding your staff how much you value them. When you give a hard-working employee who loves the outdoors a branded picnic blanket, they'll feel appreciated and acknowledged.
Keep in mind that if your employees are in a customer-facing role, they probably already have a lot of the standard swag: t-shirts, coats, pens, etc. Giving them clothing they are required to wear on site or at trade shows is just giving them the tools they need for the job. Step it up with something useful like a portable charging bank or a padded case for their tablet. Not only will your employees use these items often but they may end up being used at a function or on a sales call. No matter where they're used, employees feel thankful and it reinforces your brand again and again.
Find your company's voice
But how do you know what your employees want? Ask! Once a year, open up the suggestion box and let everyone submit their ideas for the best swag. You can choose from their input or host a contest for the best idea. If company swag is all about keeping employees engaged, it should start on the ground level with swag selection. Their involvement with the design of company-branded swag can go a long way for improving staff happiness and boosting company culture.
And company culture is important. It doesn't just improve your employees' productivity, it also has a big impact on your hiring process. In a survey of human resource professionals, 74% said a company's reputation is critical in landing that next great hire. If you're known for treating your employees well, you'll likely bring on the most amazing people.
Branded promotional pieces and apparel rewards your employees,  giving them a sense of belonging and can improve productivity overall. Show your employees love with branded gear today, take a peek at our options then contact your rep to dive into the details.
Love Print? Share this blog post on SOCIAL MEDIA with our hashtags:
#benoticed  #contentstrategy #printing #marketing