Meet Your Rep – Jay Dressler |
Be Connected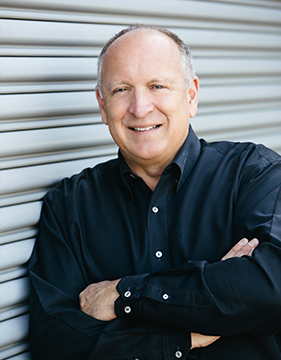 Jay started in the business of print in 1980! He dribbled his way through Sprague High School and Willamette University studying and playing basketball. After graduation, he left Salem to head off to Hawaii for a year. Upon his return home, he literally ran across a business owner of a commercial printing company that had been a big booster of Willamette Athletics looking to start something new. The competitive edge Jay had on the court seemed like a good fit, making him the perfect person to add to a growing team.
Fast forward – he never looked back. Jay has now spent over 40 years navigating all things print, spending the last 3 years as an important addition to the B&B sales squad.
His style is consistent, focused on responsiveness with attention given to every detail in order to achieve amazing outcomes in print. Jay is a stickler, asking all the questions, facing challenges head-on and supplying the necessary information with customers externally as well as the internal customers at B&B. A win for Jay means working well with both sides to create great results and happy people. We are all in it together.
Outside of work, Jay loves to travel, barbeque with friends and family, enjoys bike riding, long walks and watching all types of sports!