In 2023, embellishments increase the power of print and packaging
Sparkly shapes aren't just for the holidays. As you head into the new year, consider using embellishments to make your box, mailing, or marketing campaign pieces stand out in the crowd. New digital press technology makes this more affordable and attainable. You can have a short print run, a curated audience to reach, a minimal marketing budget, or personalized data to bring zazzle to your customer experience. When it comes to your printed materials, you don't have to be a big shop to make a huge impact.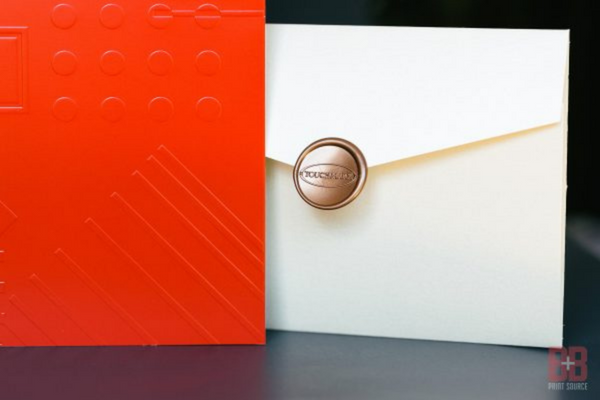 Print embellishments not only offer the appearance of luxury and quality – they paint a picture of a reputable company, specialty-made product, important event, or life-changing program. In an example cited by the Foil and Specialty Effects Association (FSEA), a 2019 promotional brochure for the University of Wyoming that included both unique die cuts and raised spot UV coating led the school to achieve an 18% increase in enrollment. 
In the same FSEA white paper, Vice President Jeff Hernandez of an Illinois-based printer shared: "We are no longer in the printing industry. We are in the visual communications business, and our goal is to provide outstanding value to our customers. We have perfected a myriad of print and finishing techniques that boost visual impact and result in a higher measurable return for our customers." 
B&B Print Source can say the same. The list of embellishments we can offer today is long and varied. If you can dream it, it can be applied to your unique one-off project or entire marketing campaign:
Hot foil stamping

Spot gloss UV

Embossing

Debossing

Letterpress

Die cut shapes

Lamination

Duplex

Triplex

Gold, silver, copper, white, black and clear foil

Etching

Laser cutting

Unique folds
The key is to incorporate them into your designs strategically and purposefully. Our design experts can consult with you on ways to strongly impact your customers and prospects every time they see your brand.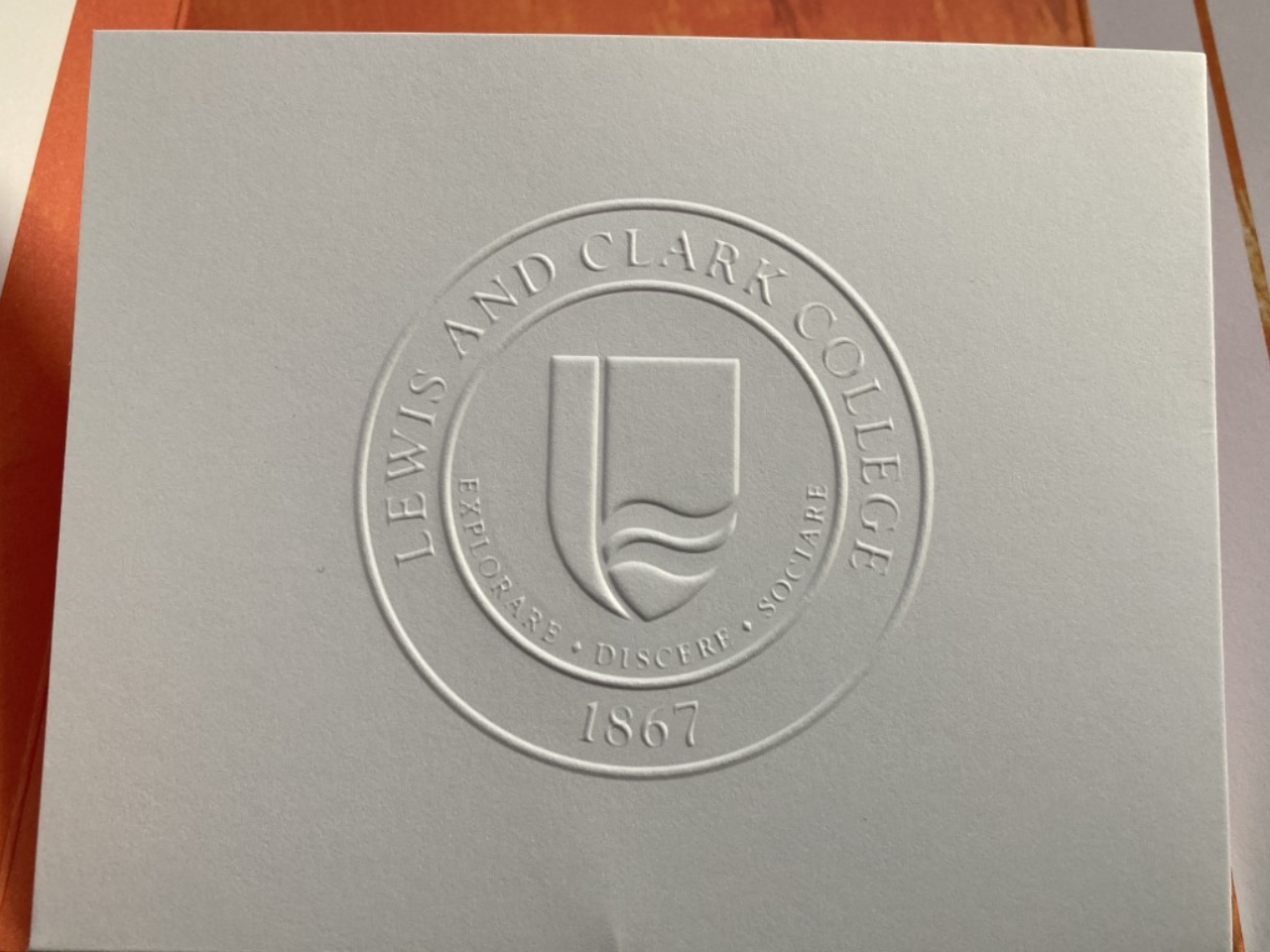 Consider just a few of these high-impact specialty print techniques:
Spot UV
Spot UV—also known as spot gloss or spot varnish—adds a transparent high-gloss to sections of your print product. It creates a 3D sheen that highlights strategic words and images or creates shapes and textures that jump your brand off the page. Often used for packaging, business cards, and other branded items, spot UV adds an affordable luxury look and feel that will captivate your customer.
Unique Folds 
Our customers can't believe the pop a unique fold brings to their brochure or mailer—until they see it. We can literally do hundreds of folds, inviting that urge to "unbox" your mailer, brochure, portfolio, sample pack, calendar, and many more branded communications. Have you heard of the rolling knot fold? The dimensional asymmetrical accordion brochure? The glued L-cross with zip strip? Well, you should!
Check out the Folds of the Week at foldfactory.com. There are more than 500 (weirdly riveting) videos to watch on folds for print marketing collateral and their uses, benefits, and budgets. If you see one you like for your next project, let us know, and we can make it happen.
Eyecatching Die Cuts
Die cuts are used for unique folds, but they can be applied in many other ways to grab attention. When thinking about shapes, start with your brand. Is your company, product, or logo associated with a shape? For example, if you sell perfume or cosmetics in a uniquely shaped bottle, we can create a die-cut identical to the bottle's silhouette. Then we can use that die to print mailers, folders, business cards, and more. We can also use it to make cut-outs within a marketing piece or package that helps customers identify with your product everywhere they look and draw them through the piece.
Don't want to custom-create a die? We can also use "pre-loved" dies and standard shapes that are reminiscent of your brand and create excitement about the piece itself. Think windows, lettering, and touchable edges.
Embellished projects are fun to design, print, and use! Ask us about how you can make embellishments a part of your printing plan in 2023.