A REOPENING PLAN FOR YOUR OFFICE OR CAMPUS | BE SAFE
For many of us, the most sweeping change will be returning to work or school. Besides remembering to wear pants, everyone will need some assurance that coming work or school is safe. Whether communicating modified schedules, new sign-in procedures, or directions for social distancing—keeping everyone safe and informed is essential.
Take a look at our reopening checklist on how to communicate effectively office and campus-wide.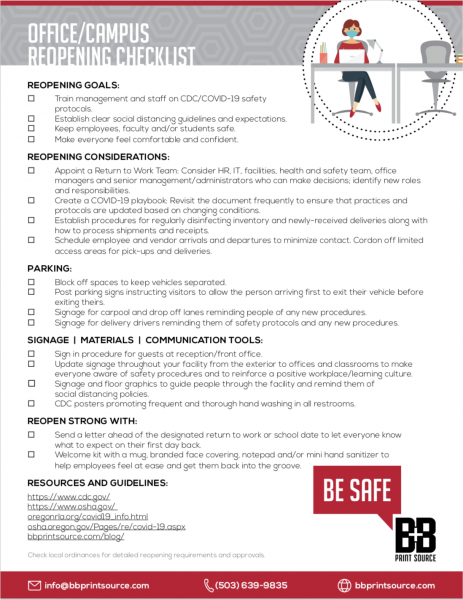 Download our checklist for safety tips and ideas to help reopen your office or campus safely HERE
To read more valuable information on reopening your restaurant take a look at our recent blog post, HERE
REOPENING RETAIL
REOPENING RESTAURANT
#BeSafe #BeOpen