Remembering Lynn | BE Honored
Lynn Easton, a longtime member of the B&B Family and Portland music icon passed away April 24th, 2020.
He is primarily remembered for being part of The Kingsman and drummer on the original rock 'n roll anthem "Louie Louie". Terry Currier of the Oregon Music Hall of Fame shared his memories here.
We remember him as one of our sales reps in the early days of B&B Print Source. He worked alongside Mike Stevenson and Rick Van Sant for 20 years, retiring in 2009.
Lynn brought a great sense of humor and ability to navigate change that likely came from his other passion, being an avid seaman. He supported many of our longtime clients with his expertise in offset printing.
Many of us at B&B remember many wonderful years of working along side him.  We fondly recall the company celebrations where we were able to witness his musical legend and dance to his drum beat. We are saddened by his passing, remembering his family and friends in Portland as well as in Toronto where he lived. RIP Lynn!
                                          Mike Stevenson, Kay Stevenson & Lynn Easton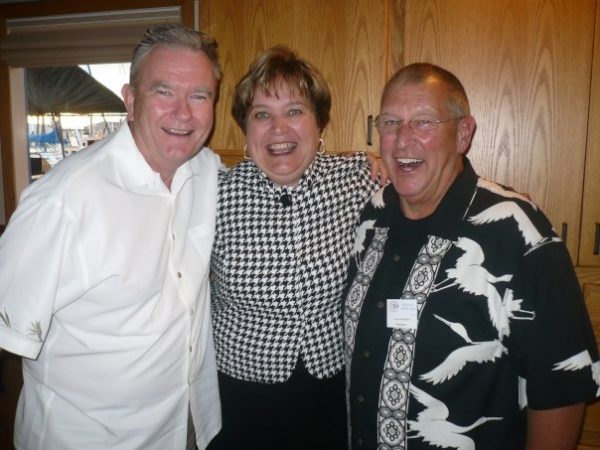 The Kingsman- Louie Louie
#BeMemorable #BeSeen #BeBold