St Johns Yoga Mural |
July Featured Artist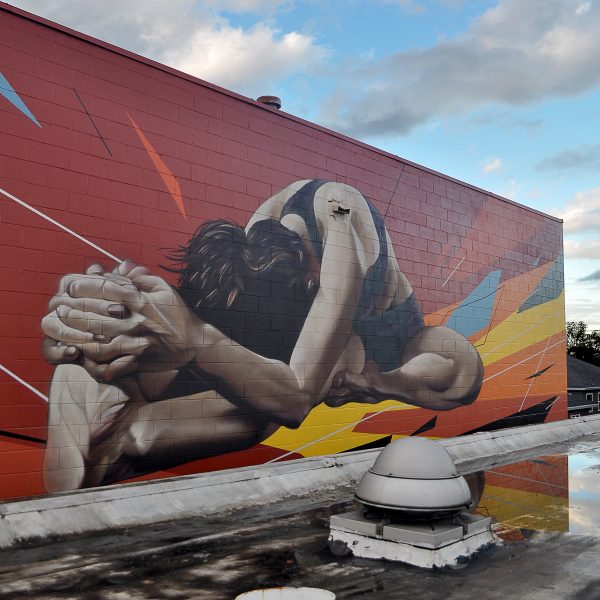 Located in the St John's neighborhood of Portland, this mural shows a powerful female figure practicing Birkim Yoga, painted by 404ERA. The figure sits amidst a bright gestural geometric background painted by Galen Malcolm, co- director of PSAA.
TAG & WIN
Breathe, strike a pose, and snap a selfie by this amazing St. Johns Yoga mural. Be sure to tag @PortlandStreetArtAlliance, @BBPrintsource, @404era and @galenism to be entered to win a gift card or donation to a charity of your choice. Deadline to enter is July 31, 2020.
Go visit the live work:
7025 N. Lombard St in Portland
404ERA @404era
GALEN MALCOLM @galenism
Photographer: 404ERA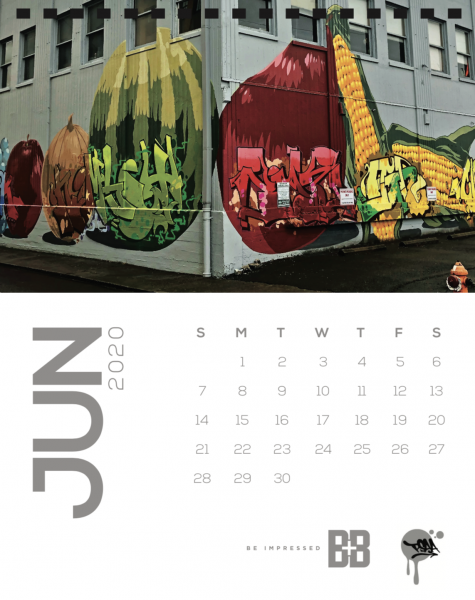 B&B Print Source will be donating last months prize money to Packed with Pride.
Packed with Pride is a local food delivery for Tigard/Tualatin School district families in need. 
About Portland Street Art
Portland Street Art Alliance is a 501(c)3 non-profit organization that provides access to resources, networking platforms, and professional development opportunities for Pacific Northwest street artists. Since its founding in 2012, PSAA has managed over 100 private and publicly-funded street art projects, collaborating with hundreds of artists in the region. PSAA's mission is to actively transform the public art landscape by developing more inclusive place-based programs and increasing access to art for everyone in the city.