Follow these tips to transition to a post-Type 1 world
Transitions are hard. But don't worry, we're here for you.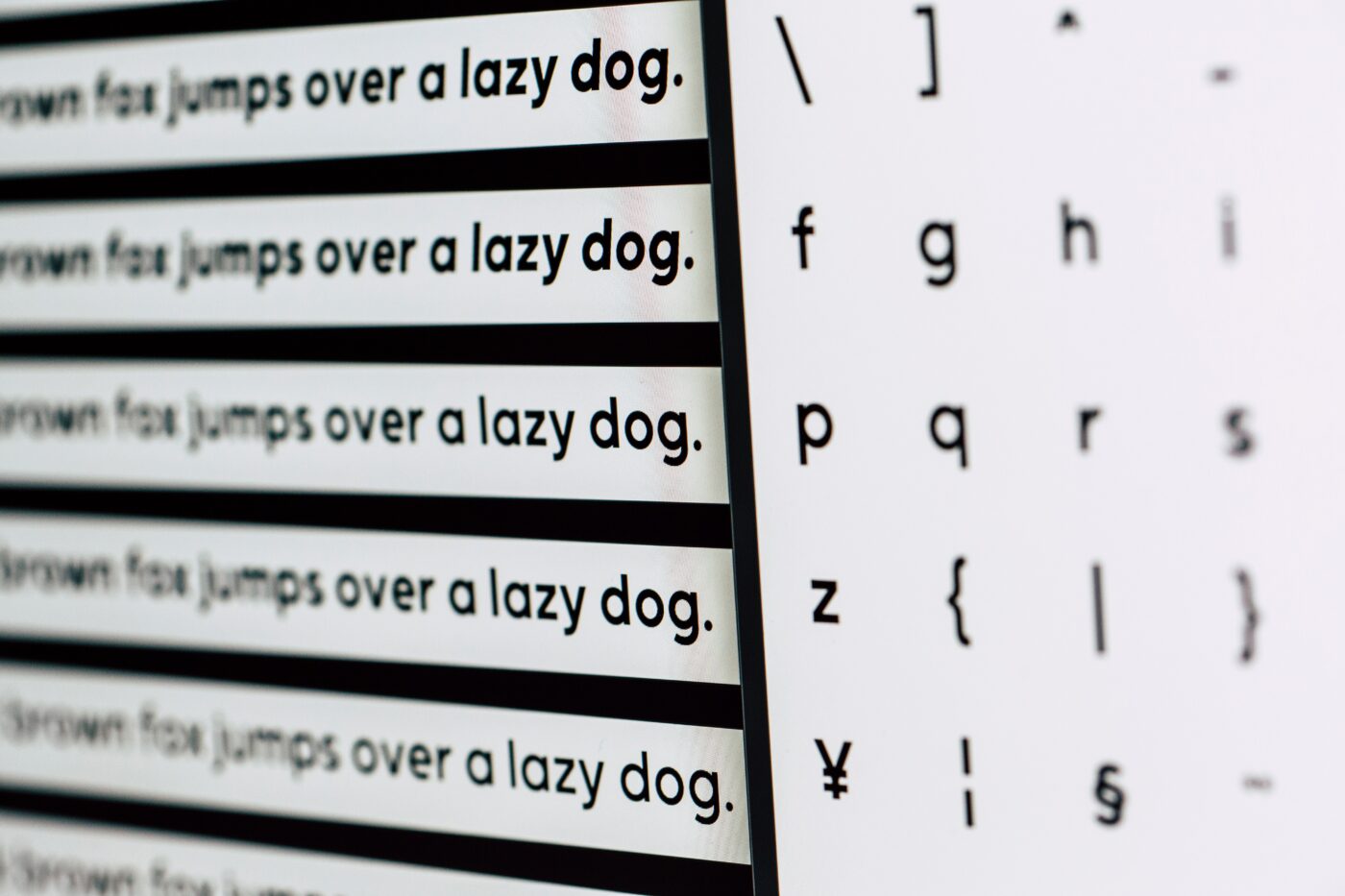 Wait. What's happening?
Without getting too technical, Adobe is making a long-planned transition to discontinue support for Type 1 fonts, which are fonts of a certain format that have become outdated and incompatible with most browsers and mobile operating systems. Support for all Type 1 fonts in Adobe products ends January 2023. Users will no longer have the ability to create content using Type 1 fonts after that time.
Additionally, Photoshop 23.0 and later will not recognize the presence of Type 1 fonts, even if you have Type 1 fonts installed in your desktop operating system. They will be dropped from the font menu and appear as missing "fonts" in the document.
Adobe PDFs and EPSs, with embedded fonts and used as images, will only be affected if they are opened and manipulated in Photoshop or Illustrator. Previous versions of Creative Cloud will support Type 1 fonts—as long they are able.
According to Adobe, "Type 1 fonts will continue to work in previous versions of Creative Cloud apps apart from Photoshop v23 and beyond. Any release from January 2023 and beyond will not support Type 1 fonts. Operating systems are also currently moving towards ending support for Type 1 fonts. Previous versions of Creative Cloud apps will not be able to support Type 1 fonts once support is ended for the operating system."
Here's a link we send our customers to help them understand and get through the transition.
This sounds confusing. What can I do?
If you work with a designer on your projects, call and ask them how they are avoiding disruptions to your projects when this transition happens. Or call and ask us. We comb through every project we have for font and image issues (they are quite common even in ordinary times), and we can take a look ahead of deadline to make sure your projects are in good shape. That said, we recommend all customers switch to OpenType fonts as soon as possible.
If you ARE the designer, take inventory of which Type 1 fonts you use and transition them to OpenType fonts. You may have to buy licenses. Creative Cloud is making this easier for subscribers by including the Open Type version of many fonts for free. Slowly convert the files you need to supported fonts. Breathe. Repeat.
If custom fonts are used in a project we are printing, they can be converted to outlines before submission, even when submitting a print-ready PDF. We cannot make type changes to files with outlined fonts.
Here's a deep dive into the potential pitfalls of the process.
This is no small task. But we can get through it together with great-looking projects that work everywhere.
B&B Print Source is about the people behind every project. Ask us today how we can transition your business into 2023.