Advancing our industry and giving back | BE Celebrated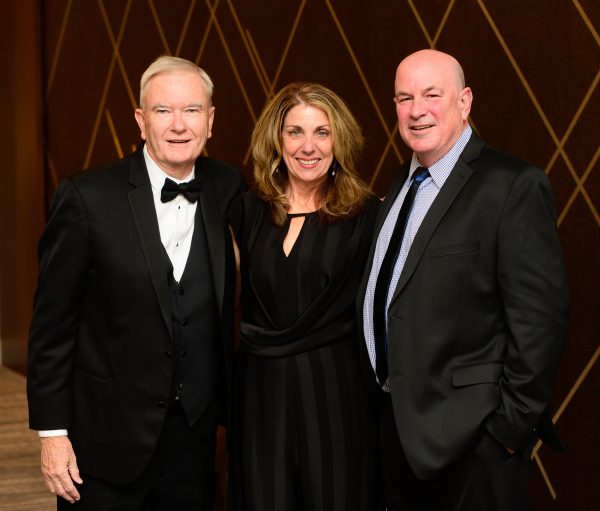 Here at B&B Print Source, we love a good reason to celebrate. And this week we have something big to be proud of — our owner, Mike Stevenson, was recently inducted into the Ben Franklin Honor Society! at the annual induction ceremony held November 15 in Houston, Texas.
The BFHS recognizes those who have made great contributions to the printing and graphic communications industry. These individuals have gone above and beyond to help advance and give back to the industry, through paid or unpaid service. Mike has certainly worked to advance our industry and give back.
Over The Years
Mike has worked in the printing industry since college when he spent his summers working the presses for the Los Angeles Times. After working 17 years at Moore Litho in Portland, Oregon, Mike purchased B&B Litho. At the time, we were a small 4-person shop in Tigard.
Under Mike's leadership, B&B has grown from that 4-person operation to 80 employees in 2 locations! In fact, B&B is now one of the largest graphic communication firms in Oregon thanks in large part to Mike. Like the number of employees, B&B has also greatly expanded what we can provide for you, our valued customers.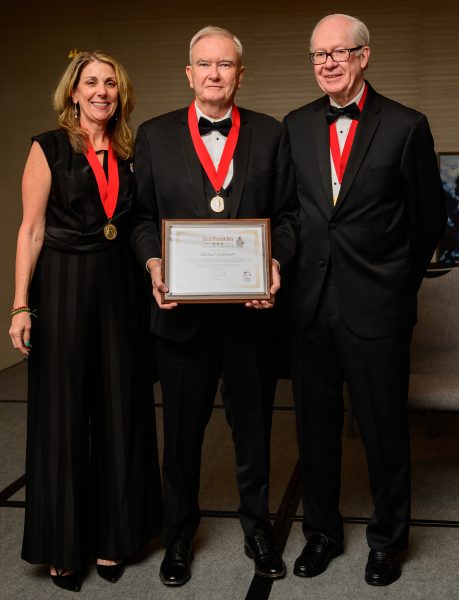 But Mike's impact on the industry doesn't stop with B&B. Mike gives back to the industry, inviting high school and college classes into the shop to see what the graphic communication business is all about. Currently, he is on the PPI Educational Trust Board, helping to secure funds and engage the next generation. For nearly a decade, he served on the Pacific Printing Industry Association (PPI) board of directors, sitting on various committees and holding various officer roles including the chairman.
Additional Accolades
Mike's no stranger to awards – he has also received the Pacific Printing Industries Association (PPI) Ben Franklin Award and is a Hickey Picker honoree, recognizing his service to the regional Industry.
Now, Mike's outstanding leadership and volunteerism are in the national spotlight.
"It was great to be part of this year's class of eleven new inductees from across North America," said Stevenson. "I am honored to be recognized for my contributions to the print and graphics industry regionally and nationally as a business owner and volunteer leader. But one of the best parts of my career has been working side by side with everyone who has helped make B&B what it is today!"
Congratulations, Mike! We are proud to work with you!