April 19, 2023 (Portland, Ore.) – B&B Print Source, a leading commercial printer serving the greater Portland Metro area, has added two new digital presses to complement its current state-of-the-art Xerox Iridesse Production Press and grow its presence in the commercial print and packaging space.
The Konica Minolta Accurio Press 6136P is a super-fast, high-resolution monochrome printer with a third-generation stitcher/booklet maker.
The Konica Minolta Accurio Press C12000 is a powerful color printer that manages high-quantity jobs up to 35.4" with speed and precision.
"B&B continues to invest in new technologies that keep us competitive in our core specialties: branded collateral, packaging, large format signage, promotional items, trade show graphics, and direct mail," said Scott Stevenson, Operations Manager & Owner. "Growing in the digital printing space means faster, higher quality, more customized deliverables across the board."
The company also is expanding its inhouse soft goods finishing capabilities. The Ricoma MT-1502 is the latest addition to our branded apparel department. MT-1502 can embroider caps, flats, bags, and finished garments, expanding our ability to stitch-on-demand and deliver items with high-end, digitally-driven finishing.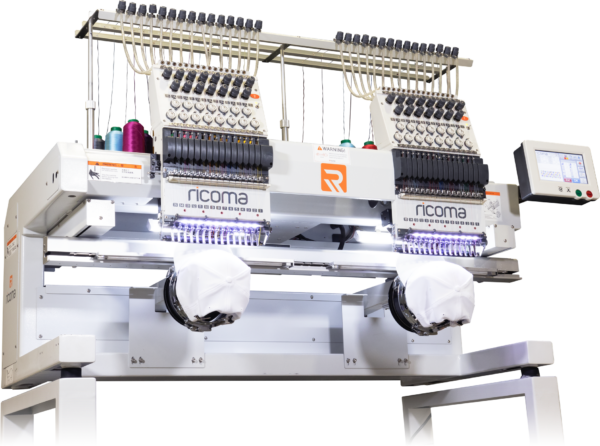 Check out their equipment, including offset and digital presses on their website and download their capabilities brochure to learn more.
About B&B Print Source
B&B Print Source is an award-winning, community-focused commercial printer serving the Portland Metro area for over 35 years. We excel in packaging, large format, promotional apparel, tradeshow graphics, direct mail, and more.
For more information, samples, and testimonials, please contact:
B&B Print Source
503-639-9835
info@bbprintsource.com
Jules VanSant
Bubble & Hatch (Agency)
503-267-1905
jules@bubblehatch.com