There's lot to love about May in Portland, OR. No, we don't mean the weather. That's all over the place. We're thinking about all the colors around – the flowers, the trees,–and on our May calendar featuring Joseph and the Amazing Technicolor Dreamcoat. If you haven't already received a 2023 calendar, we encourage you to request one today. Then get IN and play and be sure to support Portland arts and culture all year. We invite you to join us as we learn more about the Broadway Rose Theatre Company this month.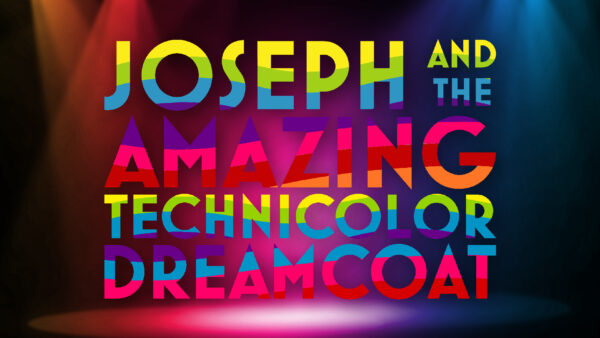 Broadway Rose Theatre Company is Oregon's premier musical theater company, professionally producing Broadway musicals, comedies, and revues. Founded by Sharon Maroney and Managing Director Dan Murphy in Tigard, Oregon, the company today employs 250 staff, artists, technicians, and educators, with support from hundreds of volunteers annually.
Their mission is to create unparalleled musical theater experiences that invigorate audiences and enrich our communities. Broadway Rose Theatre Company recently completed a multi-million dollar expansion and will stage six performances in the 2023 season.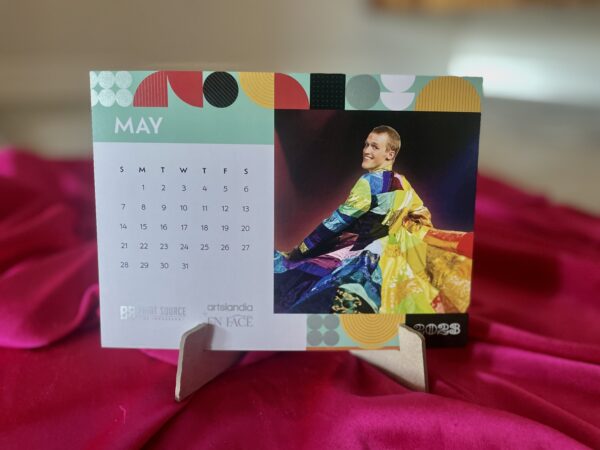 Featured on the May calendar is a photo from the upcoming performance of Joseph and the Amazing Technicolor Dreamcoat, which runs June 29 – July 23, 2023, at the Deb Fennell Auditorium in Tigard, OR. This colorful retelling of the story of Joseph, his coat of many colors, and his amazing ability to interpret dreams is a blockbuster of biblical proportions!
Don't miss this family friendly, high-energy production that's delighted audiences for generations! Get tickets here.
Print details: This calendar page is printed on the Xerox Iridess Digital Press using CMYK process plus special clear and silver toners on Pacesetter silk cover.
Add some color to your life and request your free calendar HERE.
About artslandia
Artslandia is a diverse family of media, including a variety of Artslandia titles, performing arts playbills, custom publishing services, new media options, and sponsorships. Our print publications boast a circulation of more than 800,000 issues annually with a readership of 1.5 million. Artslandia's mission is to celebrate and elevate the arts through the confluence of human connection. Learn more and follow them on Instagram.
About B&B 
B&B Print Source is a full-service Portland-area commercial printer, specializing in signage and large format projects, promotional items and corporate apparel, direct mail, and high-quality packaging that pops. Our collective talent, experience, and investment in technology allow us to produce award-winning projects year after year. We focus on results, and we strive to exceed our customers' expectations every day.