March is here and that means spring is near too, right?!?! If you haven't already received a copy of our 2023 calendar, we encourage you to get IN and play! The 2023 calendar is a reminder to support Portland arts and culture all year. Join us as we learn more about the Portland Columbia Symphony this month.
You can order the calendar absolutely free by jumping on our list HERE.
Founded in 1982, Portland Columbia Symphony brings 62 paid core musicians together each year to perform a classical subscription series along with education and outreach events for audiences in Portland and Gresham. The volunteer orchestra formed by Jerry Leudders was incorporated as a nonprofit in 1986. PCS offers affordable and comfortable concert environments while providing competitive, creative jobs and opportunities for the area's leading freelance professionals, music educators, and conservatory-trained musicians. They perform at First United Methodist Church in Portland and Gresham High School.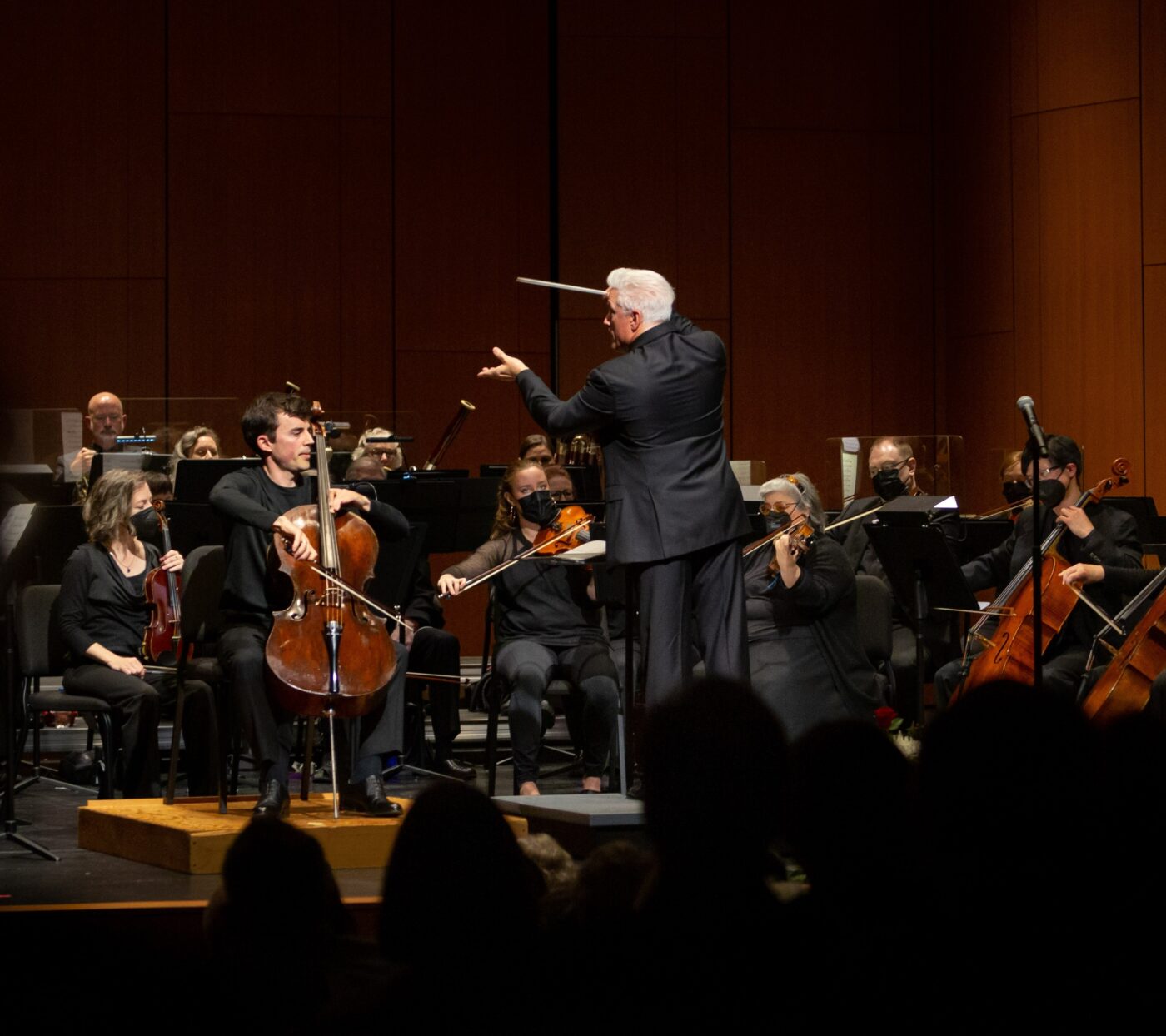 Featured on the March calendar is Portland Columbia Symphony Orchestra Music Director Steven Byess, with soloist Rainer Eudeikis, in a performance of Dmitri Shostakovich's Concerto No. 1 for Violoncello and Orchestra at the Patricia Reser Center for the Performing Arts from May 2022.
Learn more about upcoming events, Grace & Action in March, and the season-closing performance of Pictures & Reflections in May, on the Portland Columbia Symphony's website. While you're there, explore more about their Community Connections program and educate yourself on all things symphony with their Symphony 101 resources.
Print details: This calendar page is printed on the Xerox Iridess Digital Press using CMYK process plus special clear and silver toners on Pacesetter silk cover.
About artslandia
Artslandia is a diverse family of media, including a variety of Artslandia titles, performing arts playbills, custom publishing services, new media options, and sponsorships. Our print publications boast a circulation of more than 800,000 issues annually with a readership of 1.5 million. Artslandia's mission is to celebrate and elevate the arts through the confluence of human connection. Learn more and follow them on Instagram.
About B&B 
B&B Print Source is a full-service Portland-area commercial printer, specializing in signage and large format projects, promotional items and corporate apparel, direct mail, and high-quality packaging that pops. Our collective talent, experience, and investment in technology allow us to produce award-winning projects year after year. We focus on results, and we strive to exceed our customers' expectations every day. 
This gorgeous calendar doubles as a sample packet! Request one today.