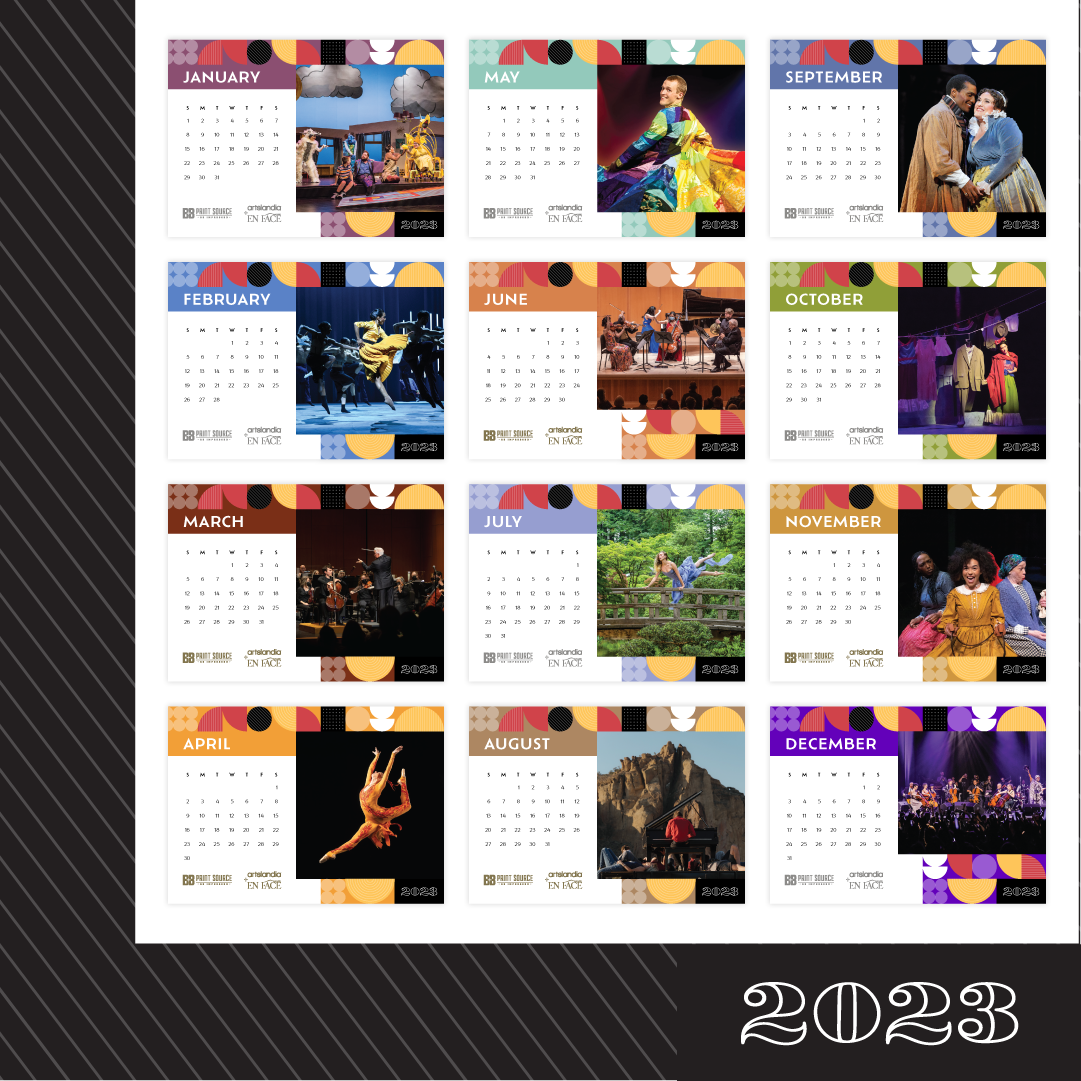 We're thrilled to announce our 2023 partnership with Artslandia, a publisher and graphics arts company focused on radically reinventing the playbill and elevating the arts in the Pacific Northwest and nationwide. Each month will feature a Portland-area performing arts organization through the lens of stunning photography.
We encourage you to get IN and play! The 2023 calendar is a reminder to support Portland arts and culture all year. You can order the calendar absolutely free by jumping on our list HERE.
oregon children's theatre | B&B Calendar January Featured organization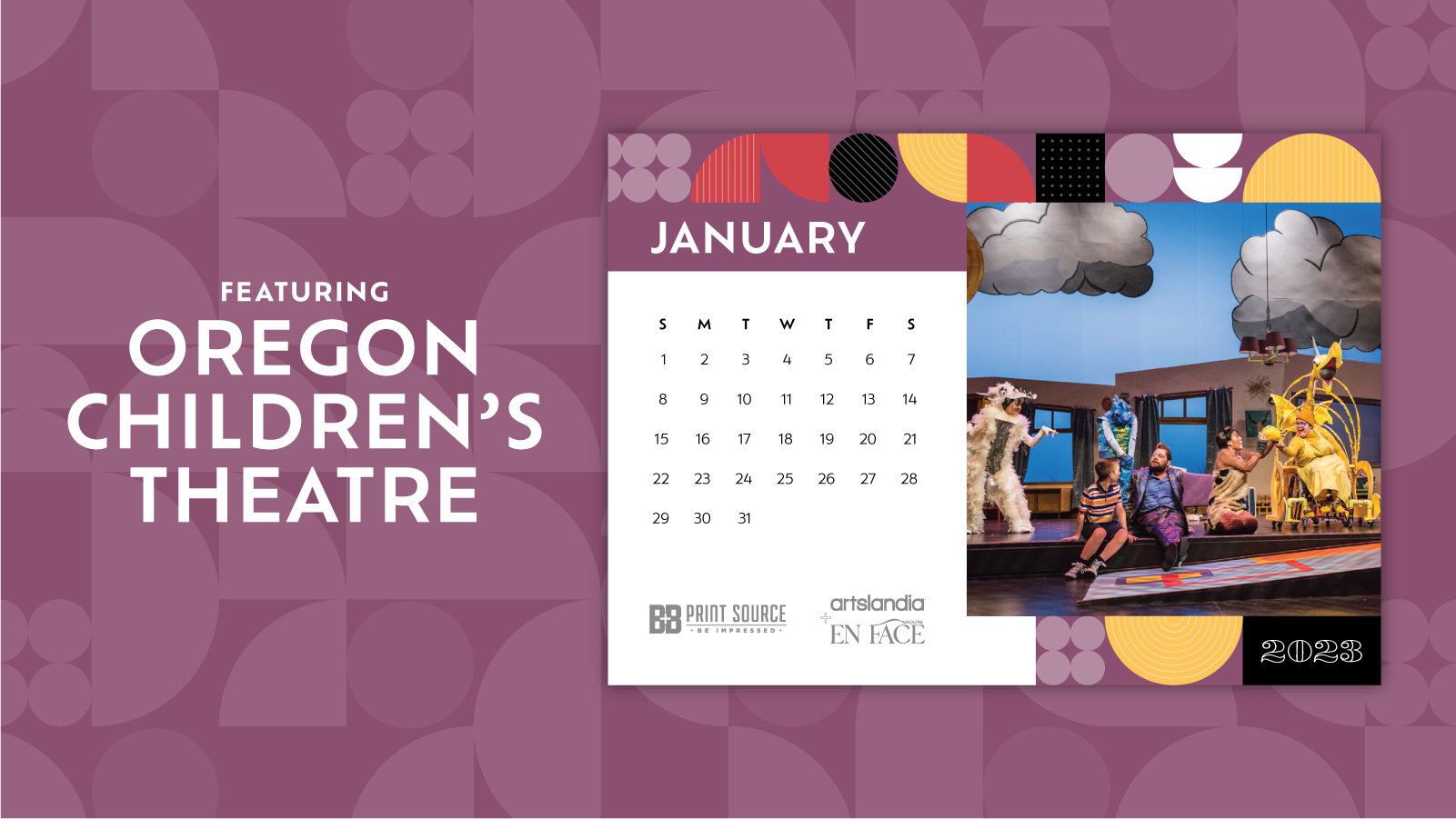 Since 1988, Oregon Children's Theatre has been creating extraordinary theater for young audiences. Their work is grounded in the belief that theater and storytelling can educate, inspire, empower, and entertain in remarkable ways. Each season, they reach more than 120,000 children and families through unforgettable theater productions for families and school groups; Acting Academy programs that teach the craft of theater while fostering life skills; and dynamic performances, classes, workshops, and residencies in schools and in the community.
Dragons Love Tacos is a 60 minute performance for all ages that runs January 22nd – February 19th, 2023 at the Newmark Theatre with shows on Saturdays at 2pm & 5pm and Sundays at 11am & 2pm. This hilarious, dance-filled journey into the field of Dragonology is equal parts ridiculous and delicious, and has all the ingredients for a fantastic time!
Purchase tickets here and see what other shows will be running later in the year on the Oregon Children's Theatre website.
Print details: This calendar page is printed on the Xerox Iridess Digital Press using CMYK process plus special clear and silver toners on Pacesetter silk cover.
About artslandia
Artslandia is a diverse family of media, including a variety of Artslandia titles, performing arts playbills, custom publishing services, new media options, and sponsorships. Our print publications boast a circulation of more than 800,000 issues annually with a readership of 1.5 million. Artslandia's mission is to celebrate and elevate the arts through the confluence of human connection. Learn more and follow them on Instagram.
About B&B 
B&B Print Source is a full-service Portland-area commercial printer, specializing in signage and large format projects, promotional items and corporate apparel, direct mail, and high-quality packaging that pops. Our collective talent, experience, and investment in technology allow us to produce award-winning projects year after year. We focus on results, and we strive to exceed our customers' expectations every day. 
This gorgeous calendar doubles as a sample packet! Request one today.