As we learned in the first part of our rebranding blog series, the process has many steps – making a plan, careful consideration of your direction, working with professionals to develop your best options, and testing them on your audience. In the second part of our series, we look at the best practices for launching your new brand.
Pick a launch target
Take time to inventory and determine which of your assets require rebranding. Next, create a list, assign each deliverable a priority, and designate what team is responsible for each. Once you have your list in place, set target dates for implementation. Will it be a soft launch with a more subtle roll-out of products or a hard launch with all your branding simultaneously switching like the flick of a switch? The difference between the two – a hard launch requires a more concerted, coordinated effort with little room for error or mix-ups. The payoff of this approach is generally more significant as the visual impact is far more powerful.
Where's Waldo?
We've created a checklist to help you remember all the items, big and small, that might require attention during a rebranding. This list is just the tip of the iceberg, and every organization has a nuanced set of needs. We recommend having pairs of staff take a walk through your offices, product warehouses, retail space, or facilities with a clipboard and pack of sticky notes. They should tag items as you see them that will require rebranding and note their location, size, and basic requirements. You might be surprised at all the hidden places where you find your branding.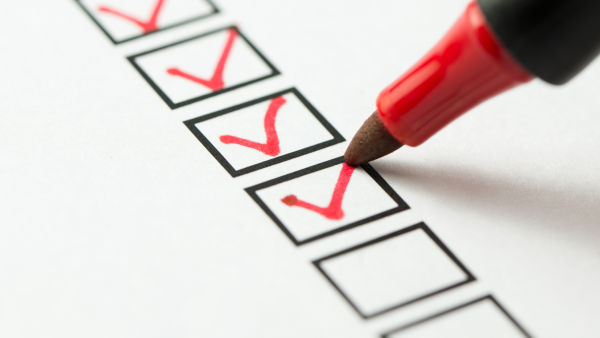 Embracing the future
Your new brand will ostensibly replace your previous brand identity. You need to be willing to let go of the past. It is merely the close of one chapter in your company's history and your new brand, the introduction of another. Both internally and externally, there still may be those who are reluctant to embrace the new. Positioning the change as a positive and welcome improvement shows solid leadership and a winning strategy!
Employee buy-in
Your brand is part of your company culture. Getting your employees on board with the change will help ease the transition for your customers, too. Include them in the transition process and utilize your task force to develop ideas on how you can celebrate your new identity with staff. Create a thoughtful plan to ensure the transition runs as smoothly as possible, avoiding extra work for the team.
Dos and don'ts of launching your new brand
Once the hard work is past, the exciting part of the rebranding process is shouting from the rooftops about it. Your company's identity and mark is something to be proud of — show it off.
Do

Announce it to the world with a press release
Make a splash on your website and social media platforms
Be optimistic about the new branding and its future with the company
Host giveaways for merchandise with your unique branding emblazoned on it

Don't

Discount old branding merchandise — give it to employees or sell it off as a keepsake
Feed complaints or trolling by customers who loved the old brand
We hope you found this brand refresh strategy information inspiring! As always, the experts at B&B Print Source are ready to be your trusted rebranding advisors. Contact us today, and we'll help you get started on launching your new brand!