Keep on the sunnyside muraL |
November Featured Artist
Portland Street Art Alliance (PSAA) received a community grant from SE Uplift to paint a mural honoring the rich history of the Sunnyside Neighborhood and Belmont District. Ten detailed panels depict significant pieces of local history including; rural landscapes, local landmarks, streetcars, sacred spaces, and a shared culture of sustainable living.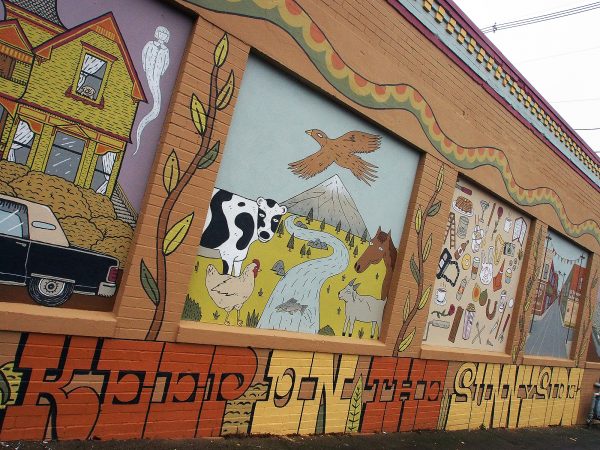 TAG & WIN (or donate)
Enjoy the local heritage that makes the Pacific Northwest so special. Take a selfie with this art or your calendar by November 30th and tag @PortlandStreetArtAlliance, @BBPrintsource and @maddad.tattoo to be entered to win a gift card or make a donation to the local charity of your choice.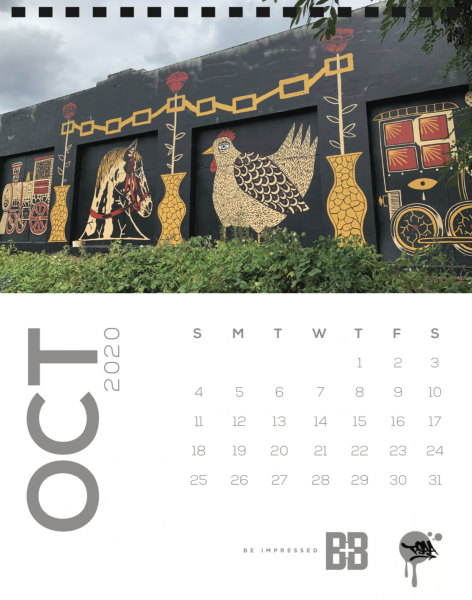 B&B will donate to Packed with Pride in honor of October's Calendar Selfie Contest.
About Portland Street Art
Portland Street Art Alliance is a 501(c)3 non-profit organization that provides access to resources, networking platforms, and professional development opportunities for Pacific Northwest street artists. Since its founding in 2012, PSAA has managed over 100 private and publicly-funded street art projects, collaborating with hundreds of artists in the region. PSAA's mission is to actively transform the public art landscape by developing more inclusive place-based programs and increasing access to art for everyone in the city.