Bread & roses Mural |
October Featured Artist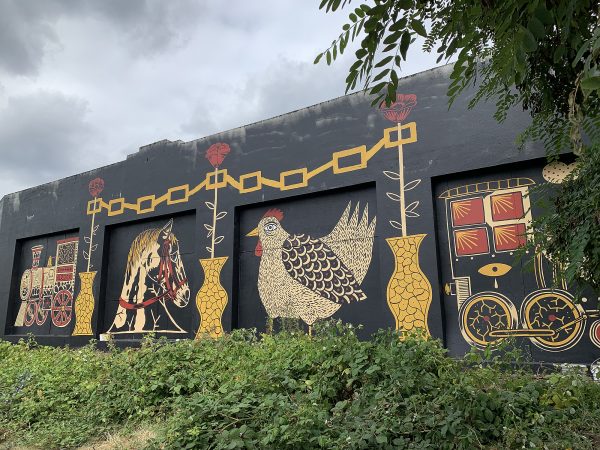 Our street art Calendar for October features the Bread & Roses Mural. It pays homage to the struggle for worker's rights, honoring the working-class history of this uniquely situated site. Originally the headquarters of Mack Trucks, this warehouse is located in the historic Albina neighborhood and is nestled in-between the Steel Bridge and railroad tracks.
TAG & WIN
The high contrast and intricate detail of this mural provide an excellent backdrop. Be sure to tag @PortlandStreetArtAlliance, @BBPrintsource,@maddad.tattoo and @imminentdecay  in your selfie by October 31, 2020. If you are not out and about,  feel free to take a selfie with your calendar!
Go visit the live work:
7 NE Oregon St in Portland
MADDO @maddad.tattoo
CLAMO @imminentdecay
Photographer: Portland Street Art Alliance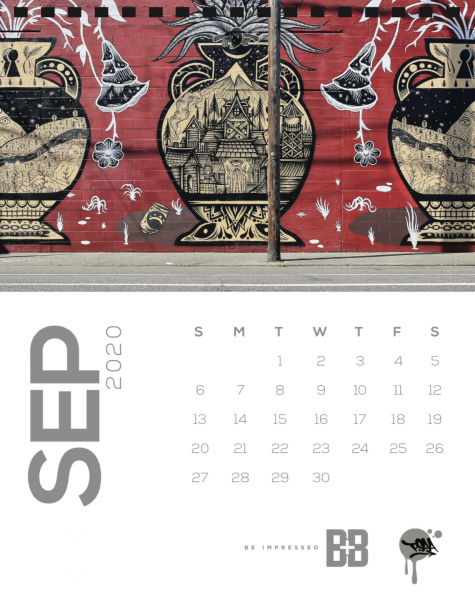 In honor of last months featured calendar art. B&B Print Source will be donating to the Oregon Food Bank.
About Portland Street Art
Portland Street Art Alliance is a 501(c)3 non-profit organization that provides access to resources, networking platforms, and professional development opportunities for Pacific Northwest street artists. Since its founding in 2012, PSAA has managed over 100 private and publicly-funded street art projects, collaborating with hundreds of artists in the region. PSAA's mission is to actively transform the public art landscape by developing more inclusive place-based programs and increasing access to art for everyone in the city.