A Walk Through Time |
April Featured Artist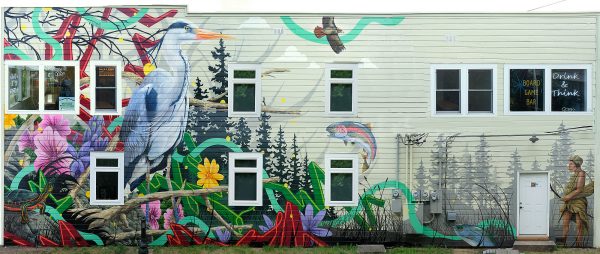 TAG & WIN
Street Art Calendar- April, A Walk Through Time is a story of Tigard's history and culture along Fanno Creek. Painted by Jeremy Nichols in 2019, this mural includes depictions of the Kalapuya Tribe, a red-tailed hawk, western painted turtle, great blue heron, Oregon iris and camas flowers.
Participate in the history and culture of the region by visiting this mural. Take a selfie by April 30th and tag @PortlandStreetArtAlliance, @BBPrintsource and @plasticbirdie to be entered to win a gift card.
Visit the live work @ 12553 SW Main St in Tigard
Jeremy Nicols @plasticbirdie
Photographer: Jeremy Nicols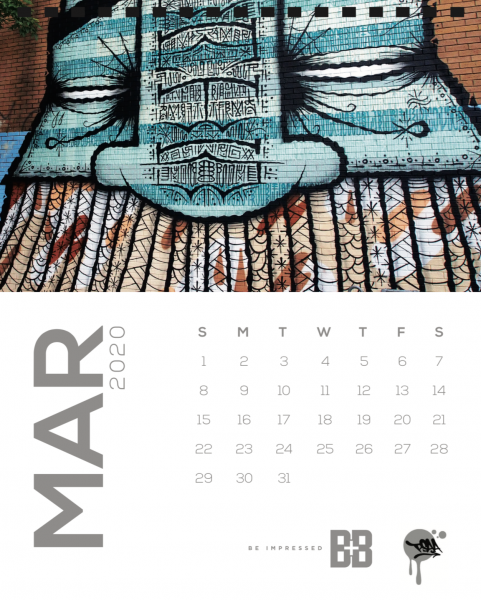 Congratulations to Tiffany who takes home the March selfie prize.

About Portland Street Art
Portland Street Art Alliance is a 501(c)3 non-profit organization that provides access to resources, networking platforms, and professional development opportunities for Pacific Northwest street artists. Since its founding in 2012, PSAA has managed over 100 private and publicly-funded street art projects, collaborating with hundreds of artists in the region. PSAA's mission is to actively transform the public art landscape by developing more inclusive place-based programs and increasing access to art for everyone in the city.