Alexis Walls |
September Featured Artist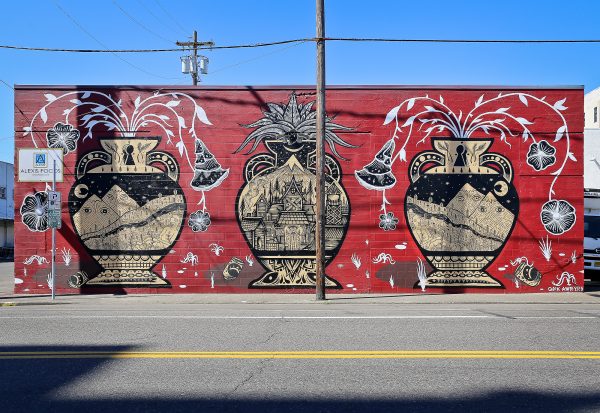 September featured Street ArT
We are excited to announce our September featured street art, Alexis Walls. Alexis Walls were PSAA's debut into the Central Eastside; a pair of bold murals painted by some of the most well-respected Portland graffiti artists. This side of Alexis Foods along Stark St was painted by notorious freight train-hopping artists Maddo, Clamo and Humen.
TAG & WIN
See one of the murals that started it all. Take a selfie with the street art or with your B&B Calendar by September 30, 2020 and tag @PortlandStreetArtAlliance, @BBPrintsource, @maddad.tattoo, @imminentdecay and @raweyes to be entered to win a gift card.
You can visit the live work at:
215 SE Stark St in Portland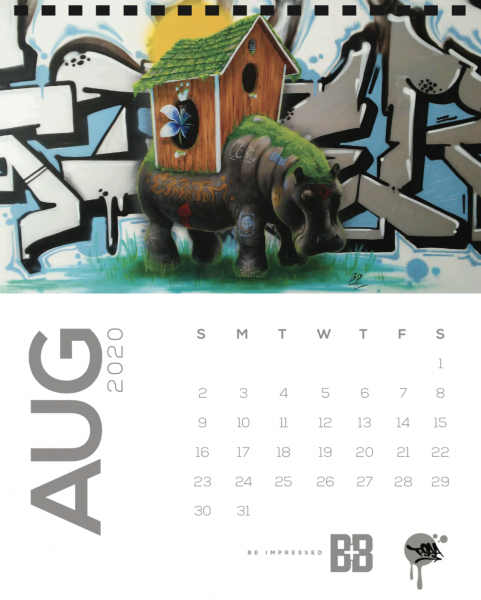 Congratulations to last months winner Philip Newmeth who takes home the August prize for their post at Taylor Electric Project. In honor of their win we are donating his prize money to New Avenues for Youth. Thank you to Philip for paying it forward!
About Portland Street Art
Portland Street Art Alliance is a 501(c)3 non-profit organization that provides access to resources, networking platforms, and professional development opportunities for Pacific Northwest street artists. Since its founding in 2012, PSAA has managed over 100 private and publicly-funded street art projects, collaborating with hundreds of artists in the region. PSAA's mission is to actively transform the public art landscape by developing more inclusive place-based programs and increasing access to art for everyone in the city.