B+B Print Source is proud to introduce Cassie Woods, our Account Director who joined our team in September 2022. With nearly nine years of experience working at Nike in the Social and Community Impact team, Cassie brings a wealth of knowledge in managing global and national non-profit partnerships, developing and scaling programs for youth and employees, and working as a Global Brand Manager.
After her time at Nike, Cassie spent four years sourcing promotional and print goods for Nike, large agencies, small businesses, and non-profits. During this period, she became a client of B+B's and sourced print items for various projects ranging from store openings to new employee hire kits to large sporting event activations.
Cassie is known for developing strong relationships with her clients, prioritizing transparent communication, and customer service. She looks forward to partnering with clients to further their missions and bring their print and promotional projects to life.
Why Do You Like Working at B&B?
When asked about her favorite part of working at B+B, Cassie highlighted the team's collective knowledge and experience, which she leverages to make projects better and go more smoothly. She also appreciates the team's willingness to help and pitch in to make every job successful for our clients.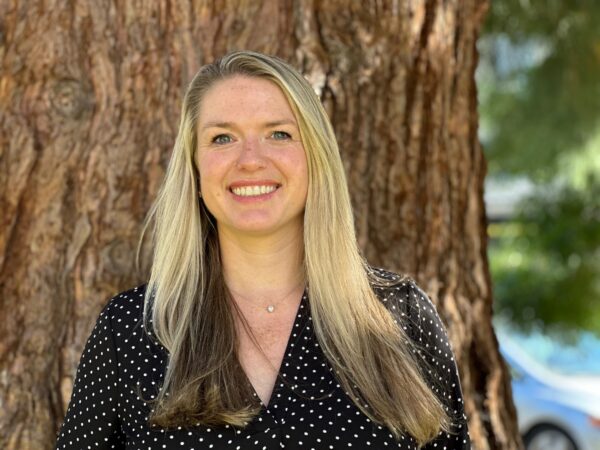 Cassie's favorite part of her job is when B+B's clients tell us how the products we produced for them helped them achieve major milestones or objectives. She loves surpassing our client's expectations and enjoys bringing new client ideas to life in a way that requires the ingenuity and problem-solving of the full team.
When you're Not Working…
When Cassie is not working, she spends time with her family, which includes her husband (who is a City of Portland Firefighter), two young daughters, and their lab-mix rescue dog. They enjoy playing and watching sports, being outdoors, and exploring various parts of the Pacific Northwest.
We are thrilled to have Cassie Woods on our team at B+B Print Source, and we look forward to the continued success of our clients' print and promotional projects.
Cassie Woods
(503) 924-2125
cassiew@bbprintsource.com
Connect with Cassie on LinkedIn