CREATE A POSITIVE IMPACT | be Thoughtful
The holiday greeting card is a classic way to contact your customers in the holidays, making an impact with holiday cards. Instead of a promotional sales pitch, a thoughtful card is an easy way to let your clients know they are on your mind, while also making sure you're on theirs for business next year! Studies show that cards, as opposed to emails, produce a greater positive emotional impact.  Did you know that holiday cards can bring a 39% ROI for each dollar you spend?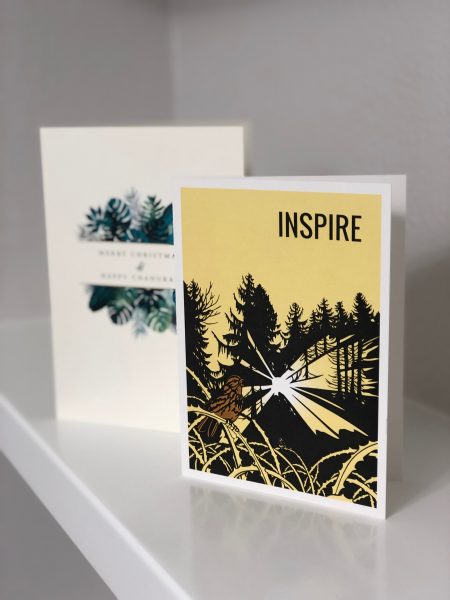 No matter the customer, everyone can appreciate a thoughtful card with well wishes, especially if it stands out in the crowd. Just because it's a classic doesn't mean it's boring! There are plenty of ways to make a greeting card stand out to your customers. Add foils or embossments to your custom-designed cards, or even personalize each card with the recipient's name thanks to our variable printing capabilities.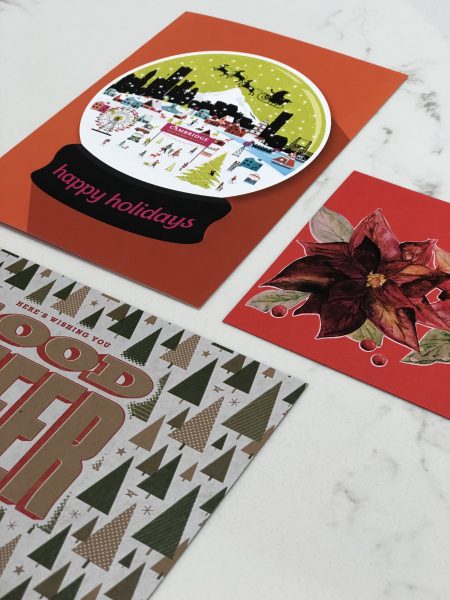 Remember the Basics
While you're sprucing up your card, though, don't forget the basics. Make sure your card has your proper address and contact information, and that your company's name is spelled correctly! A thoughtful gesture goes haywire when the recipient isn't sure who sent the card.
If you or your clients don't celebrate other holidays in December, consider sending a New Year's Card to let them know they're on your mind. And cards aren't just for your customers – consider doing another personalized run for your employees. Just as cards are great for providing goodwill with customers, they can go a long way toward showing your employees you care, too.
Are you ready to send out your custom holiday greetings? Let's work together  on making an impact with holiday cards.
Need other holiday gift ideas? Learn more here.