You've heard of unboxing. 
Now show your customers how enticing un-enveloping can be.
In 2020, the USPS saw a 32% increase in package volume while experiencing a 14% drop in marketing mail due to COVID. 2021 saw a resurgence in marketing mail, with direct mail volumes up 34% from 2020. In the third quarter, mailers sent over 6.6 billion pieces of mail – an increase of 10.5% from Q3 2019. 
Expect 2022 to be an even bigger year for direct mail marketing. 
Why? Because it's effective, especially in the context of an omnichannel marketing strategy. Marketers overwhelmingly agree that digital campaigns perform better when direct mail is included in the branding and outreach strategy.
 As direct mail's popularity continues to surge, your pieces need to stand out.
Your one-color logo on a white business envelope doesn't encourage opens. And without opens, you won't be able to drive customers or supporters to your website or the phone.
If your direct mail goes into the recycling bin unopened, so does past and future revenue.
Do these things to create an envelope that begs to be opened by each lucky recipient.
Use all the colors. 
Customers pick up a full-color mailer first 55% of the time 

Color is up to 80% more motivating than black-and-white

Using brand colors improves product recognition by up to 80% 
Color is well known to affect mood, memory, and attention—all factors marketers need to consider when creating a customer touchpoint. Using color to your advantage prompts open and conversions.
You can and should stay on-brand with all of your correspondence. However, if your brand colors are understated, experiment with a vibrant look for your mailers. Incorporate eye-catching hues that will float your envelope to the top of the box.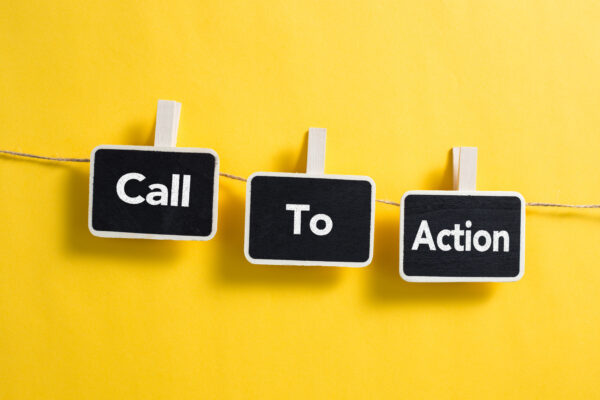 Use a unique call to action. 
Marketers use calls to action (CTAs) because they work. People are wired to interact, to please, to discover. Be clear and them what you want them to do, repeat it in several places, and incorporate it with your design elements. You can appeal to your recipient's curiosity by making your call-to-action offbeat, funny, mysterious, or poignant.
If you are running a campaign to lower fees at an animal shelter, for example, your envelope could say, "Every kid deserves a free kitten. Open to sponsor an adoption today." The letter inside should repeat this CTA in various ways and create a clear path to action.
Build intrigue with smart art.
Your message resonates more with the right imagery. With our free kitten example above, one idea is to include a kitten image on the back of the envelope with its tail reaching around to the front. How about a cat nosing at the envelope zipper pull, nudging your recipient to open it? 
Match your letter to your envelope. Be playful with how you mix the design elements. Draw the supporter in with each unfolding. 
Did you know? B&B Print Source offers a full slate of creative resources, including design and branding! Let us help you make the most of your white space!
Pay attention to the payoff.
Unboxing isn't about the outside of the box. It's about the prize you'll find once you open it. An intriguing envelope promises a big payoff, and you need to follow through, especially if you want the recipient to take action.
Print on the inside of the envelope or add a colorful lining. If the envelope opens with the flap intact, you might add a personalized element, like "We appreciate you, John."
Another option is to add lightweight but meaningful elements to your direct mail. Drop-in a sticker or decal that says, "I gave one kid their forever kitten." This additional touch helps the recipients picture themselves as the hero. They're more likely to become a supporter because they'll be able to display their decal with pride. 
Leverage innovative partnerships. Insert a coupon for a free cat treat at a local shop. The supporter can use it or include it with the kitten they sponsor for adoption.
Data makes the difference
Digital printing makes personalizing easy and inexpensive, so speak directly to the recipient wherever you can. You already know where they live, so talk about the need for kitten connections in their neighborhood. If you know they have a higher income level, propose a five-kitten sponsorship package. 
Retailers and service providers can be just as persuasive with their direct mail
Businesses send out most of the direct mail we receive today, and yours needs to stand out. A unique shape gets attention, as does padded, recycled or reflective paper. 
After you entice an open, pivot to drive website clicks – Put a QR code on the envelope that jumpstarts your customer journey, or hints at what's inside. With variable data printing, you can use past purchase information to connect at a glance. 
Say you run a small neighborhood grocery or co-op. Tracking customer purchases will enable you to segment your direct mail and personalize your envelopes. Design different envelopes for different shoppers. One for those who spend most of their dollars in the produce section vs. others shopping mainly at the deli or dry goods areas. Insert a coupon—or better yet, a freebie—and state that clearly on the envelope.
On the contrary….
The other end of the spectrum is a perfectly white envelope with no return address or indicators on it at all. One of those came in the mail today, and it was irresistible. Inside was a full-color picture of a recently purchased item from Amazon at the top on an inexpensive one-page letter from the retailer asking for a review asking me to leave a review and offering an incentive in the form of an Amazon gift card or free duplicate item.
It was a highly effective use of intrigue plus incentive.
What's on your envelope?
Wherever you send your printed envelopes, B&B Print Source will create clear images, CTAs, consistent brand colors and sharp reproduction positioned performance. Get your next direct mail campaign out the door with us.