HIGH STANDARDS AND TEAMWORK MAKE IT POSSIBLE | BE PROUD
We are delighted to announce that our work has once again been recognized as part of this year's PrintROCKS! 2019 competition. The biggest prize of the night for us was our Best of Division recognition (companies with 51-100 employees) celebrating our work to produce the 2018 Doernbecher Freestyle Program. As we announced in June, we also won a number of international Premier Print "Benny" Awards including Best in Category, Programs for the 2017 Freestyle Program!
At the September 27 PrintROCKS event, B&B was awarded an additional 17 awards and recognitions for our work. For over a decade, PrintROCKS! has recognized outstanding printing in Washington, Oregon, Idaho, Alaska, Hawaii, Montana, and Utah. The PPI Association hosts PrintROCKS! to celebrate the work of printing companies in its 7 states.
Over the years we continue to hold ourselves to the standard of being one of the Best in the West," shared Mike Stevenson, the owner. "The winning Freestyle piece this year truly took the entire team to accomplish as I can't be more proud of our accomplishments!"
In addition to our Best of Division Award, we are thrilled to announce that we received the following recognitions: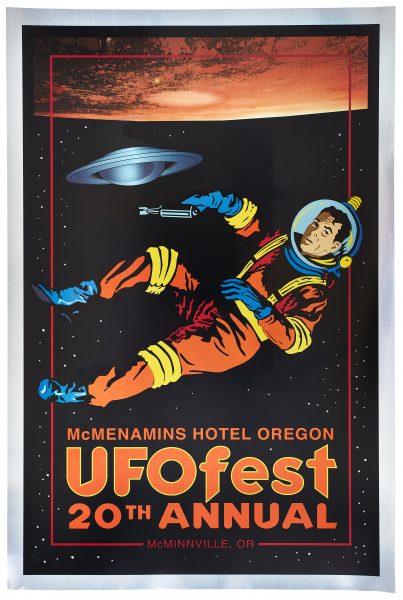 FIRST PLACE
POSTERS, ART PRINTS, AND OTHER ART REPRODUCTIONS
20TH ANNUAL UFOFEST POSTER
POINT-OF-PURCHASE MATERIAL
SWIRE COCA-COLA CHINESE NEW YEAR
EMBOSSING/DEBOSSING
THE POWER OF LINFIELD
DIECUTS, POP-UPS, UNIQUE FOLDS
HAPPY BIRTHDAY, PENNY!
PROMOTIONAL CAMPAIGNS, CONSUMER
THIRST THURSDAY COASTER MAILING
DIRECT MAIL CAMPAIGNS, BUSINESS-TO-BUSINESS
REVEAL FORUM INVITATION
DIRECT MAIL CAMPAIGNS, CONSUMER
THE FULL LIFE AWAITS
SECOND PLACE
PRESENTATION FOLDERS/PORTFOLIOS AND BINDERS
LINFIELD FINANCIAL AID FOLDER
MAGAZINES AND MAGAZINE INSERTS
GEORGE FOX JOURNAL – SUMMER 2019
INTERNAL COMMUNICATION PIECES AND NEWSLETTERS
LEAN ANGLE – THE VALENCIA ISSUE
BUSINESS AND ANNUAL REPORTS
AMERICAN AG-CREDIT 2018 ANNUAL REPORT
THIRD PLACE
CARDS
OHSU KNIGHT CANCER INSTITUTE HOLIDAY CARD 2019
INVITATIONS AND PROGRAMS
INVITATION TO THE KNIGHT CANCER RESEARCH BUILDING OPENING
SINGLE PROMOTIONAL SELF-MAILER
RIDGE 2018 HOLIDAY GIFT OFFERINGS
HONORABLE MENTION
POINT-OF-PURCHASE MATERIALS
LULUBELLE'S – MILK COLLAR
OTHER SPECIAL FINISHING TECHNIQUES
CHURCH EXTENSION PLAN – HERE TO SERVE YOU
LABELS AND WRAPS,  CUT AND STACK, SHEETFED
BIAMP PARLE SLEEVE