Taylor Electric Project |
August Featured Artist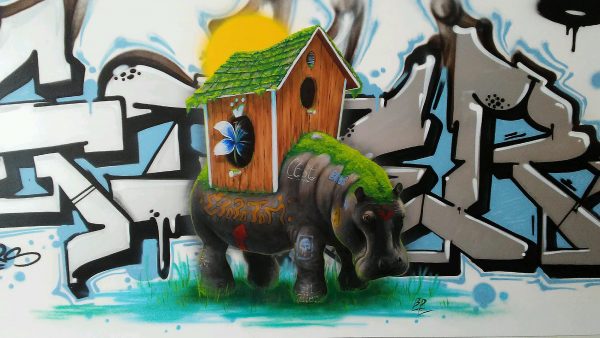 Our August calendar street art features Taylor Electric. It is a public street art gallery featuring works by over a hundred artists. For a decade, the ruins of a burnt-out warehouse at this site were a hub for graffiti. Following redevelopment, PSAA invited artists back and collectively transformed it into a mecca for street art once again.
TAG & WIN
Get invigorated by the renewal of this urban space. Visit the artwork and take a selfie OR take a selfie with your printed calendar by Aug. 31, 2020 and tag @PortlandStreetArtAlliance, @BBPrintsource, @3rdversion and @gee_ive to be entered to win a gift card.
Go visit the live work:
240 SE Clay Street in Portland
Ben Patterson @3rdversion
Giver @gee_vie
Photographer: Portland Street Art Alliance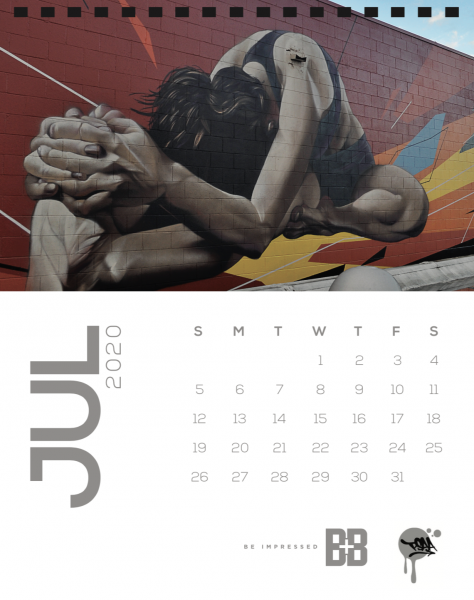 In honor of last months Calendar Art of St. Johns Yoga Mural B&B Print Source will be donating to ACLU!
About Portland Street Art
Portland Street Art Alliance is a 501(c)3 non-profit organization that provides access to resources, networking platforms, and professional development opportunities for Pacific Northwest street artists. Since its founding in 2012, PSAA has managed over 100 private and publicly-funded street art projects, collaborating with hundreds of artists in the region. PSAA's mission is to actively transform the public art landscape by developing more inclusive place-based programs and increasing access to art for everyone in the city.